In 2019, my family visited The Billy Graham Library in Charlotte, North Carolina. I encourage everyone to make a visit, no matter their faith background. It is the only place I have found that truly conveys the profound impact Rev. Graham had on our country, our leaders and even those beyond our borders, including the Queen of England.
"Everywhere I go I find that people—both leaders and individuals—are asking one basic question: 'Is there any hope for the future? Is there any hope for peace, justice, and prosperity in our generation?'"

— Billy Graham
The Billy Graham Library
As I walked through the Library, I was taken back to a time when people rallied to the positive and uplifting message that Rev. Graham delivered. Of all the pictures, gifts, artifacts and memories, it was something small and seemingly insignificant that affected me the most. Inside a glass case of memorabilia was a unique paper wheel with a center brad connecting an outer circle that could be rotated around the base wheel. It was called a Biblegraph.
This circular paper disk was distributed during the Billy Graham New York Crusade in 1957. Printed on the outer edges on the top of the rotating wheel were various questions addressing human anxieties and struggles. "Do you have a nameless fear?" "Are you depressed?" "Are you quick to anger?" Nearly 70 years later, these important questions are still commonplace in our troubled time.
For each question on the wheel, S|M|T|W|T|F|S was printed below it, signifying each day of the week. You rotate the outer circle until the arrow pointed to the current day under the question that resonated most. When the arrow was aligned, three small cutouts on the wheel would reveal specific references to the book, chapter and verse(s) in the Bible that provide encouragement, joy and hope in that particular struggle.
I Had to Find One
As I finished the library tour, that "wheel of encouragement" from more than seven decades ago kept rattling around in my head. When my family finally finished their slow amble through the Library, I headed straight to the gift shop. Not finding the Biblegraph anywhere, I asked where I could purchase it. It didn't matter if it was new or old; I just knew I had to have one. I was disheartened to learn that it was not for sale. It was simply a piece of history frozen in time.
As we rode back to our hotel, I told my parents, Art and Bonnie Ally, how impressed I was with the Biblegraph and how strongly I felt that something like this was much needed today. I knew it could help explain why my father, Art Ally, had the passion and insight to launch the first biblically responsible mutual fund called Timothy Plan. The fund was designed to empower people to become better stewards by ensuring they do not profit off the suffering of others.
Upon returning home, I was ecstatic to locate an original Billy Graham New York Crusades Biblegraph for sale on eBay. After paying the "Buy Now" premium, I was in possession of a remarkable relic of Rev. Graham's message of hope. As I held it in my hands, I could barely make out the tiny print that read copyright 1949 by W. H. Vilen. I was surprised to learn it was not used exclusively for the Billy Graham Crusade as I had initially thought. It was created to be personalized by other organizations.
"God is with us in the midst of tragedy and troubled times."

— Billy Graham
An Unprecedented Time
A few things happened since that time in 2019. Shortly after I started designing the revised Biblegraph, Timothy Plan celebrated its 25th anniversary. My brother and co-founding partner lost his battle with cancer. Christmas week, my computer was attacked by a BOT virus that munched on irreplaceable memories. A few months later, the pandemic hit in 2020. In my life, I have never experienced a time when every person I know has personally felt great loss and pain. I believe God has been nudging me to finish and share this tool with as many people as I can to help them seek God for answers and healing. He is the only one who has the power to make us whole.
This year, I began researching the history of the Biblegraph. Searching through some old newspaper clippings, I discovered that in 1956, Conrad Hilton, president of Hilton Hotels, donated 100 Biblegraphs branded with Hilton Hotels. They were given to patients of the East Texas Tuberculosis Hospital.1
Silver Springs, which was the Disney World of its day—Florida's premier tourist attraction—also branded them as a souvenir, as noted by the text on a Biblegraph: "A gift to you from Florida's Silver Springs." One of Florida's oldest attractions, Silver Springs added "The Prince of Peace" memorial in 1957. It told the story of the life of Jesus in a series of 12 near-life-sized dioramas that emphasized hope and peace. The privately owned park gave way to a state park in 2013, and the memorial is no longer there.2
Billy Graham & Martin Luther King Jr. Bringing Light to a Dark Time
On May 9, 1957, six days before the start of his first crusade in New York City, Billy Graham wrote in his diary, "I know that we are going to one of the strongholds of Satan." The New York Crusade began in Madison Square Garden and continued for an unprecedented 16 weeks. During that time, 2,397,400 persons attended the meetings, and 61,148 made decisions to lead a life honoring Christ.
The Crusade also made history in another way. Rev. Graham called African-Americans onto his team and onto the Garden platform. He invited the Rev. Martin Luther King Jr. to speak, even though some white preachers opposed the growing civil rights movement.
"Darkness cannot drive out darkness; only light can do that. Hate cannot drive out hate; only love can do that."

— Martin Luther King Jr.
"And in these days of emotional tension," King prayed on July 18, "when the problems of the world are gigantic in extent and chaotic in detail, give us penetrating vision, broad understanding, power of endurance and abiding faith, and save us from the paralysis of crippling fear." 3

To Billy Graham "You will be able to do things I can't do and I will be able to do things you can't do, but we are after the same objective."

— Martin Luther King Jr.
Later, King said, "Had it not been for the ministry of my good friend Dr. Billy Graham, my work in the civil rights movement would not have been as successful as it has been." 4

— Martin Luther King Jr.
65 Years Later
This year, 2022, marks the 65th anniversary of the 1957 New York City Crusade. It is heartbreaking to still hear about the suffering that Graham addressed that was plaguing our great land. However, I find hope in the accomplishments stated above. If a message of encouragement, love and compassion for one another brought unity before, it can certainly do so again. God is not broken; it is we who are broken. What part are we going to play in having a positive impact in our communities? If not us? Who?
Rev. Billy Graham was a man who loved Jesus and preached the Gospel without apology. Inspired by Rev. Graham's legacy and leadership (among others), Art Ally, the founder of Timothy Plan, realized his calling was in the financial arena. Mr. Ally pioneered Biblically Responsible Investing and has advocated for biblical stewardship nationwide. He is passionate to guide people in faithful stewardship with their treasures, time and talents. He also enjoys teaching Christians how to invest money without supporting companies that harm individuals and communities through biblical stock screening. The same message of love and compassion that took hold of Rev. Graham's heart more than eight decades ago is what stirred Mr. Ally to launch Timothy Plan funds in 1994.
"If we truly believe Christ is our Lord and Savior, our obedience must be to honor Him in all that we do."

— Art Ally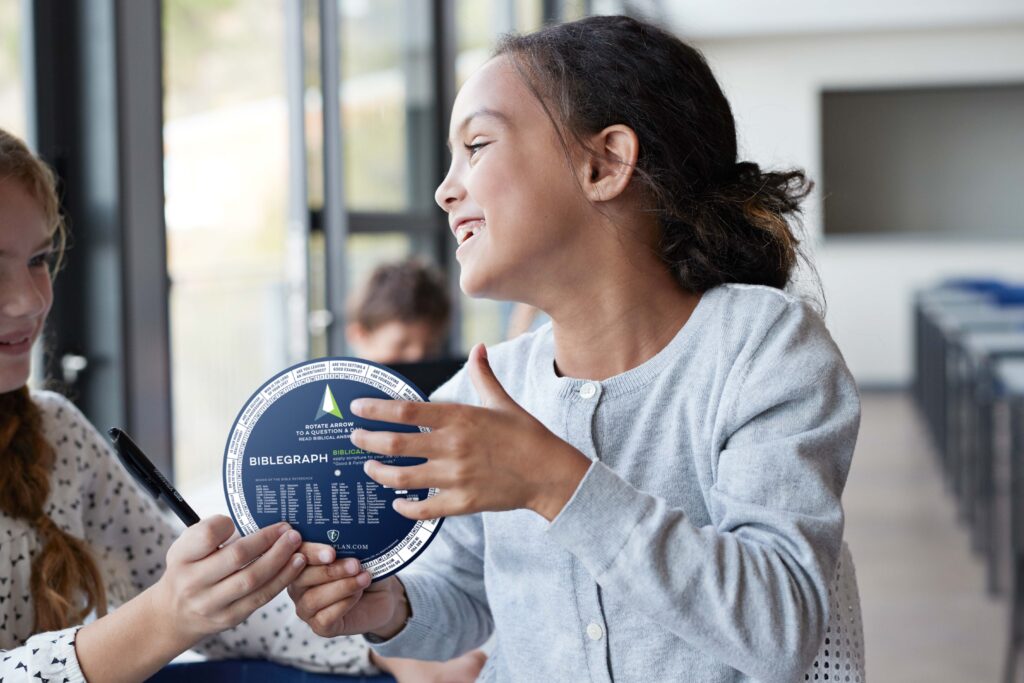 Impact Investing from a Biblical Perspective
Today, Timothy Plan funds still strive to carry that same message of hope to all who desire to make a difference. We are excited to share a renewed piece of history with you. I am proud of my team for developing the Biblegraph for Timothy Plan, inspired by the 1957 Billy Graham New York Crusade. We hope you find this revised Biblegraph containing bible verses about money, as well as, bible verses about encouragement to be a blessing and have a positive impact on your life. This adapted Biblegraph honors these godly men.
"It is in our lowest of moments when failure seems inevitable, or loss feels overwhelming, God becomes most visible. We must only seek His presence to find the hope that will empower us to press on."

— Art Ally
---
1. The Kilgore News Herald (Kilgore, Texas) 03 Oct 1956.
2. Tampa Bay Times (St. Petersburg, Florida) 23 Jun 1957, Sun, Page 150.
3. The Journal News, 19 Jun 2005.
4. Christianity Today, 02 Feb 2018.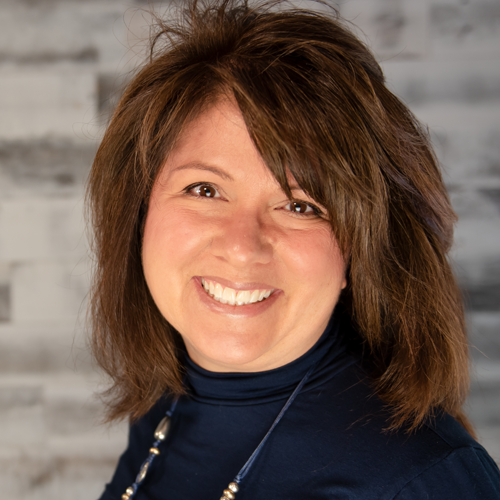 Cheryl Mumbert is part owner of Timothy Partners, Ltd. ("Timothy Partners"), eVALUEator, and founder of ICSRI (the screening research used by both Timothy Plan and eVALUEator). She was part of the launch team for Timothy Plan and has been professionally working alongside Art Ally since 1992. Cheryl serves as Vice-President of Marketing for Timothy Partners. She looks forward to continuing the legacy her father has started.