Loving your neighbor comes right out of the second commandment.
More than a Jingle
There's a famous jingle written for State Farm: "Like a good neighbor, State Farm is there."
It's brilliant. The ad agency that wrote it delivered a winning campaign that is catchy and memorable. Whether intentionally so or not, It's also Biblical.
When asked by a scribe what was the greatest commandment, Jesus answered, "The first of all the commandments is: 'Hear, O Israel, the Lord our God, the Lord is one. And you shall love the Lord your God with all your heart, with all your soul, with all your mind, and with all your strength.' This is the first commandment. And the second, like it, is this: 'You shall love your neighbor as yourself.' There is no other commandment greater than these" (Mark 12:29-31).
If you're a good neighbor, you're a loving neighbor.
Welcome Wagon had the idea
In 1928, a marketing professional, Thomas Briggs, founded Welcome Wagon. According to their website, it was based on the idea of the neighborhood ladies in Conestoga wagons who would greet westbound settlers in the 1800s, providing fresh water, food and a warm welcome. Today, Welcome Wagon still connects newcomers with local businesses.
Emily Post, the preeminent authority of etiquette, noted that, "being hospitable to newcomers [who become neighbors] is a time-honored American tradition." Not only is loving your neighbor Biblical, it's also an American value.
More examples of being a loving neighbor date long before our friends at Welcome Wagon or even before Emily Post penned etiquette standards. An Old Testament account in the time of King David tells how one woman, by acting lovingly toward her neighbor, saved the lives of many. The full story is in 1 Samuel 25.
Abigail Saves The Day
The abridged version goes something like this: King David was a neighbor (albeit temporary) to Nabal and Abigail, a husband and wife living in the desert of Paran in Carmel. Nabal was a "mean and surly fool" and wasn't a good neighbor. He was so bad that King David and his troops planned to kill Nabal, Abigail and their entire household for Nabal's inhospitality and unloving actions. Fortunately, Abigail understood the value of loving your neighbor and went to make amends with King David.
In verse 18 it says, "Abigail acted quickly. She took two hundred loaves of bread, two skins of wine, five dressed sheep, five seahs of roasted grain, a hundred cakes of raisins and two hundred cakes of pressed figs, and loaded them on donkeys."
Abigail knew how to make amends for her husband Nabal's unneighborly actions. She loved her neighbor(s) well.
Loving your neighbor can be harder than it sounds, especially if your neighbor is "mean and surly." However, the Second Commandment has no caveat limiting it to nice neighbors or those from whom we would feel comfortable borrowing a cup of sugar or meeting for coffee.
In response to a sermon on the second greatest commandment, a member of a local church in Orlando, Florida developed an app for loving his neighbors well. The app is called Bless Every Home and it maps out neighborhoods with the names of each resident. The idea with this freeware is to encourage praying for our neighbors by name.
It's right out of the Second Commandment.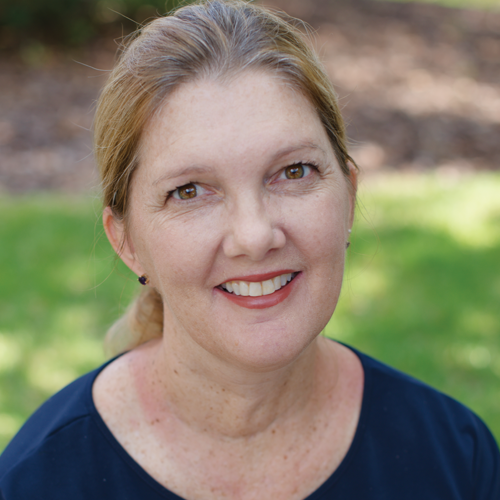 Kim enjoys working in all things creative. After 25 years of serving as the Marketing Director for an architectural firm, in 2017 she accepted a position with Timothy Plan. As part of the creative team she encourages those around her "to ask the Lord for good ideas" after all he's the Creator of the heavens and earth".