It's been called the "6 handshakes rule", also known as the 6 degrees of separation theory, which claims that we can get to know anyone by connecting through 6 people or even fewer. Samaritan's Purse may be closing that separation theory gap by reaching millions of children around the world with Operation Christmas Child (OCC).
The missions are to demonstrate God's love in a tangible way to children in need around the world, and with the local churches worldwide, to share the Good News of Jesus Christ. What began in 1993, as an outreach to children in the war-ravaged Balkans, has developed into a ministry with major impact. To date, more than 171 million children have received gifts in 150 countries.
When Cheryl Mumbert, Chief Marketing Officer of Timothy Partner's LTD. suggested the idea of participating in this year's Operation Christmas Child, the entire staff eagerly embraced the notion. Cheryl said, "This is another great opportunity to live out the mission of Timothy Plan, and share the love of Christ." Several of the team members were familiar with the ministry and had participated in the past. Some of them shared their own stories.
One of the Timothy Partner's team members, Beth Nelson, recalls working on the assembly line at the Atlanta distribution center for OCC. "It felt like we were Santa's little helpers preparing the toys for all the children. It was a good feeling."
Kim Billips, Director Creative Marketing, also shared a story. "When my daughter Gabriela was in elementary school, almost every year her class volunteered to bring in age appropriate gifts to be placed in shoeboxes. One day, as Gabriela was preparing a shoebox, her classmate turned to her and said, 'my 4 sisters and I were orphans in the Ukraine and these OCC shoeboxes were the first Christmas gifts we ever received'. Their gifts were Barbie Dolls. It was an eye-opening experience for both Gabriela and me."
"The project delivers not only joy, of what, for many kids, is there first gift ever, but also gives them a tangible expression of God's love." According to Franklin Graham as stated on the OCC website.
Each year, more than 9,000 year-round volunteers get the word out about the Samaritan's Purse project across the U.S. There are 5,000 drop-off locations open across the country every year during National Collection Week, the third week in November. This, and more information, Is detailed at the Operation Christmas Child website.
"Being part of a tangible expression of God's love is what we at Timothy Plan want to do this and every day" says Art Ally, Founder and CEO.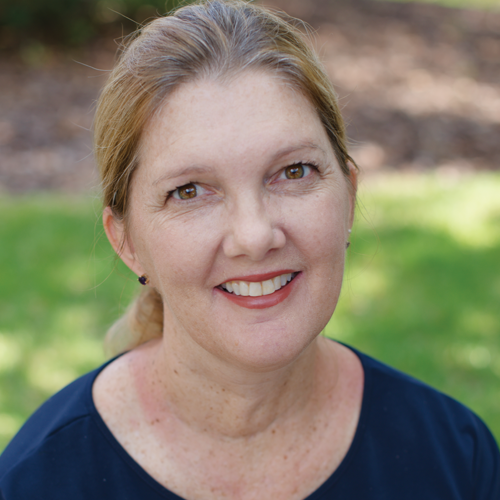 Kim enjoys working in all things creative. After 25 years of serving as the Marketing Director for an architectural firm, in 2017 she accepted a position with Timothy Plan. As part of the creative team she encourages those around her "to ask the Lord for good ideas" after all he's the Creator of the heavens and earth".