As the coronavirus lockdown eases and churches reopen for in-person services, they might find a bigger flock, albeit with many still watching online.
All over America, to varying degrees, churches closed their doors either voluntarily or at the order of city or state officials, beginning in March.
But that didn't stop many churches from conducting services as usual – online. By all indications, cyber church is booming.
Churches have had a lot of help from a unique service provided by Oklahoma-based Life Church, which has run a Church Online Platform since 2006. The free tool allows churches to livestream their services, operate chats with congregants and enables one-on-one prayer.
Serving more than 20,000 churches worldwide, the Online Platform hit a record during the weekend of March 14-15, when a total of 4.7 million unique devices tuned in, or four times the usual number.
"With everything going on in the world, we believe it's vitally important for the Church to continue to meet online and spread messages of hope," Bobby Gruenewald, Life Church Pastor, told the Missions Box news hub.
"In the same way that hospital doors will remain open to meet the physical needs of people during this time," he added, "we're encouraged to see so many churches leveraging online technology to remain open and help meet their spiritual and emotional needs."
The system is amazingly easy to access. "Churches can use a smartphone or camera to record their sermon, upload it to a site like YouTube, and begin streaming in less than an hour," according to the website.
Many large churches already had been streaming services from their own websites. But the coronavirus lockdown increased online attendance astronomically in some cases.
An Easter Outpouring
For instance, at Cornerstone Chapel in Leesburg, Virginia, which affiliates with the Calvary Chapel network of churches based in Costa Mesa, California, its seven Easter services typically bring in a total of about 10,000 people. In 2019, some 11,800 people attended. This past Easter, however, with the sanctuary closed, more than 30,000 people tuned in to the streaming services and messages from Pastor Gary Hamrick.
More importantly, more than 1,000 people clicked on a link after the services to indicate that they had asked Jesus to come into their hearts after Pastor Hamrick gave an altar call.
On May 15, a charity simulcast raised more than $150,000 to help churches struggling financially during the COVID-19 pandemic. Co-sponsored by Right Now Media, it featured Christian leaders, celebrities, and athletes, including Christian artists Lecrae, Lauren Daigle, Kirk Franklin, Toby Mac, and the band for King and Country, and athletes such as St. Louis Cardinals pitcher Adam Wainwright, retired longtime NFL tight end Benjamin Watson, Tampa Bay Buccaneers linebacker Sam Acho, retired pro-bowl linebacker Lorenzo Alexander, along with Fox Sports Radio host Chris Broussard and several Christian leaders.
The Churches Helping Churches Challenge was launched in April by a coalition of Christian groups led by the AND Campaign.
As of late May, the initiative had raised over $649,620 from 1,371 individuals and ministries for its COVID-19 Church Relief Fund.
Adapting to the Moment
Churches all over America adjusted to the coronavirus lockdown in various ways. On March 30, Pastor Rodney Howard-Browne made national news by being arrested for holding a regular service at the River at Tampa Bay Church in Florida.
The Hillsborough County Sheriff's Office cited the county's stay-at-home policy, which allows only "essential" businesses to stay open during the coronavirus pandemic.
Jailed briefly after being charged with unlawful assembly and violation of public health emergency rules, Pastor Howard-Browne insisted that churches are essential, especially in a time of crisis. He was excoriated by the national news media, which ignored key details while accusing him of being reckless.
According to Liberty Counsel, which represented him, "Pastor Howard-Browne and the church took extra precautions" for the March 29 church meeting.
They followed the 6-foot rule, the church staff wore gloves, handed out sanitizer to everyone, and spent $100,000 on a hospital-grade system that provides "continuous infectious microbial reduction (CIMR) that is rated to kill microbes, including those in the coronavirus family."
Two days after the pastor's arrest, Florida Gov. Ron DeSantis issued an order designating churches as essential services, while still recommending "safe social distancing" and online alternatives.
50 Days of Nightly Services?
Another Florida pastor reacted to the lockdown with a unique program of daily prayer. Shaddy Soliman, pastor of Lake Mary Church in Lake Mary, took services online for two Sundays in March, using the Church Online Platform.
But, "on Resurrection Sunday, we started drive-in services in the parking lot," he said. "We rented two massive digital screens and did our four services as usual."
He said he wanted to fight the constant flood of media negativity and to "give people a reason to get out of their houses and come to church," so Lake Mary conducted nightly services at 7 p.m. for 50 straight days between Easter and Pentecost Sunday.
It was tough at first. "We had a bunch of hiccups," said Pastor Soliman, who emigrated to America from Egypt. "Neighbors complained about the sound system. So, the church purchased an FM transmitter and people were able to listen in on their car radios."
Attendance was steady. "Our lot can hold 155 cars, averaging 500 to 600 people in the parking lot," he said. "Every night we had 200 to 300 people in the parking lot. It's harder for families with kids. Our church is 60 percent families with small children. But a lot also watched on Facebook Live."
Before reopening the church building on June 7, "We made sure everybody was safe," Pastor Soliman said. "We claimed the Word of God that nobody would get sick, and prayed over every generation.
"Isaiah 33:24 says, 'No one living in Zion will say, "I am ill"; and the sins of those who dwell there will be forgiven.'" They asked congregants to gather with their families at their home doorways and anoint the door frames with oil, asking the Lord's protection.
Although the church doesn't require masks at this time, it has initiated many precautions, such as taking temperatures of children as they check in, sanitizing between services, providing touch-free doors, upgrading air filters on the AC units and remodeling rooms for those who want strict social distancing.
Looking back at the 50 days of nightly services, the pastor said it was "not a small task. It took a lot from our staff.
"But that's what we're supposed to do – lean into the storm, not to hide from the storm."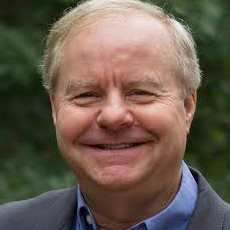 You might also like