MOVIEGUIDE® Awards Include Screenwriting Prizes Sponsored by Timothy Partners
Who says Hollywood can't throw a good, wholesome party?
God-fueled excellence was at the heart of the 28th Annual MOVIEGUIDE® Faith and Values Awards and Report to the Entertainment Industry. MOVIEGUIDE® is a Christian film and TV ministry founded by Dr. Theodore Baehr.
The event, hosted by actors Andrew Walker and Jen Lilley, was taped on Jan. 24 and aired on Monday, Feb. 24 on the Hallmark Drama channel. It featured numerous celebrities, including Regis Philbin, who presented a Visionary Award to his former co-host, Kathie Lee Gifford, who was honored for writing, producing and directing.
In her acceptance speech, Ms. Gifford recalled watching a Billy Graham movie called "The Restless Ones" when she was 12.
"I felt like I heard Jesus himself say to me, 'Kathie, I love you. If you'll trust me, I'll make something beautiful out of your life.'"
The award for Best Family Film went to "Lego Movie 2: The Second Part," and the award for Best Film for Mature Audiences went to "A Beautiful Day in the Neighborhood," in which Tom Hanks portrays children's TV host Fred Rogers.
The winner of the Epiphany Prize for Film was Alex Kendrick's cross-country running saga, "Overcomer," and for television, Hallmark Channel's "Christmas Wishes & Mistletoe Kisses," starring Jill Wagner and Matthew Davis.
The Grace Award for acting went to Aryn Wright-Thompson for "Overcomer," and the television Grace Award was won by Jonathan Roumie for his portrayal of Jesus in "The Chosen: Episode 8: I Am He."
Winners in all major categories are listed at the end of this article.
Kairos Winners
Timothy Partners, sponsor of the Timothy Plan Family of Mutual Funds, once again underwrote the Kairos Prize for Spiritually Uplifting Screenplays, the largest screenwriting competition of its kind in the United States.
"The Kairos Prize for Most Spiritually Uplifting Screenplay by a First-Time or Beginning Screenwriters was awarded to "Searching for Sheida" by Anne Cattaruzza and Kim Feeney. Their script tells the story of a Canadian journalist who hears about the persecution of a Christian woman in Iran and travels across the world to save her.
"The script hit the mark with regard to this contest as it delivered an uplifting spiritual message deeply set in a strongly evangelical context," said MOVIEGUIDE CEO Theodore Baehr. "Moreover, the story spoke directly to our times and the depth of faith embodied by those Christians fighting to survive in the Muslim world."
The Kairos Prize for Professional or established Screenwriters went to "Sold for Ashes" by Glen Brown. It tells about a little girl kidnapped from the mission field and how her missionary parents would stop at nothing to get her back. "This script addresses the moral issues concerning sex trafficking as the story presents a young girl of great faith who survives unimaginable horrors to fulfill a purpose in her life," Mr. Baehr said. "The thematic focus throughout rests in matters of faith, perseverance, and assurance in God's plan which thoroughly represent the purpose of this contest."
Judges for the Kairos Award included the head of Sony Affirm, the head of Provident Films, and one of the heads of Netflix, and many other Hollywood entertainment industry experts. "They were deeply moved by the stories told and some admitted that reading these finalist scripts helps them grow in their faith, so all of this is a great blessing," Mr. Baehr said.
"We're encouraged by the new talent coming into the industry and by the willingness of some established screenwriters as well to tackle faith themes," said Timothy Plan founder and CEO Art Ally. "Cinema is a powerful medium, and the devil should not be allowed to have a monopoly on it."
Both Kairos Awards, which were presented by former Worldwide Head of Television at the William Morris Agency Sam Haskell, are worth $15,000 each. Created in 2005, The Kairos Prize first announced its winners at the 14th annual MOVIEGUIDE® Faith and Values Awards in February 2006. Presented each year since, the competition has received over 4000 entries, including about 500 this year.
Here are the final nominees provided by MOVIEGUIDE®, with the winner in each category listed at No. 1.
BEST FAMILY FILMS
1 – THE LEGO MOVIE 2: THE SECOND PART
2 – BREAKTHROUGH (2019)
3 – OVERCOMER
4 – TOY STORY 4
5 – THE LION KING (2019)
6 – HOW TO TRAIN YOUR DRAGON: THE HIDDEN WORLD
7 – DUMBO (2019)
8 – THE PILGRIM'S PROGRESS
9 – THE LEAST OF THESE: THE GRAHAM STAINES STORY
10 – APOLLO 11

BEST MATURE AUDIENCE FILMS
1 – A BEAUTIFUL DAY IN THE NEIGHBORHOOD
2 – SPIDER-MAN: FAR FROM HOME
3 – LITTLE WOMEN (2019)
4 – AVENGERS ENDGAME
5 – AD ASTRA
6 – HARRIET
7 – A HIDDEN LIFE
8 – UNPLANNED
8 – FORD V FERRARI
10 – 1917
EPIPHANY PRIZE MOVIES
1 – OVERCOMER
2 – BREAKTHROUGH (2019)
3 – A BEAUTIFUL DAY IN THE NEIGHBORHOOD
4 – HARRIET
5 – A HIDDEN LIFE
EPIPHANY PRIZE TELEVISION
1 – CHRISTMAS WISHES & MISTLETOE KISSES
2 – DOLLY PARTON'S HEARTSTRINGS: "These Old Bones"
3 – THE CHOSEN: EPISODE 8: I Am He
4 – JESUS: HIS LIFE: Joseph: The Nativity
5 – LAST MAN STANDING THE PASSION OF PAUL
6 – A CHRISTMAS LOVE STORY
7 – CHRISTMAS TOWN
8 – WHEN CALLS THE HEART Home for Christmas
9 – THE CROWN: Moondust
FAITH & FREEDOM AWARD MOVIES
1 – THE LEAST OF THESE: THE GRAHAM STAINES STORY
2 – HARRIET
3 – A HIDDEN LIFE
4 – UNPLANNED
5 – 1917 1 – THE LEAST OF THESE: THE GRAHAM STAINES STORY
2 – HARRIET
3 – A HIDDEN LIFE
4 – UNPLANNED
5 – 1917
FAITH & FREEDOM AWARD TELEVISION
1 – DOLLY PARTON'S HEARTSTRINGS: "These Old Bones"
2 – THE CROWN: Moondust
3 – HEARTLAND: Dare to Dream
4 – COUNTRY MUSIC: Episode 8: Don't Get Above Your Raisin'
5 – TOGO
6 – WHEN CALLS THE HEART Home for Christmas
HERO ANIMALS
1 – A PUPPY CHRISTMAS
2 – HEARTLAND: Dare to Dream
3 – LADY AND THE TRAMP (2019)
4 – TOGO
GRACE AWARD MOVIES-ACTOR
1 – Aryn Wright-Thompson – OVERCOMER
2 – Cameron Arnett – OVERCOMER
3 – Chrissy Metz – BREAKTHROUGH (2019)
4 – Cynthia Erivo, – HARRIET
5 – Alex Kendrick – OVERCOMER
6 – Ashley Bratcher – UNPLANNED
7 – Tom Hanks – A BEAUTIFUL DAY IN THE NEIGHBORHOOD
GRACE AWARD TELEVISION-ACTOR
1 – Jonathan Roumie – THE CHOSEN: EPISODE 8: I Am He
2 – Tobias Menzies – THE CROWN: Moondust
3 – Bill Engvall, – LAST MAN STANDING THE PASSION OF PAUL
4 – Jill Wagner – CHRISTMAS WISHES & MISTLETOE KISSES
5 – Kristin Chenoweth, – A CHRISTMAS LOVE STORY
6 – Kathleen Turner – DOLLY PARTON'S HEARTSTRINGS: "These Old Bones"
7 – Candace Cameron Bure – CHRISTMAS TOWN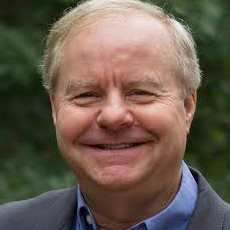 You might also like