Co-Author Cara Groenendaal
If you are a fan of music, you know the infamous name Kanye West. A prolific musician that took the rap scene by storm in 2004 with the debut studio album "The College Dropout," through Def Jam Recordings and Rock-a-fella Records. This week, the controversial West, who is no stranger to creating polarizing headlines, shocked fans and critics alike when he cut his very first Christian rap album boldly titled "Jesus is King."
Christians everywhere were thrust into a debate over the validity of West's seemingly overnight conversion. Christians are asking important questions, and the Bible calls us to do so. "Beloved, do not believe every spirit, but test the spirits to see whether they are from God, for many false prophets have gone out into the world." 1 John 4
A Marketing Ploy?
So the question begs to be asked. Is this a marketing ploy? Is this an act to make himself more appealing to an unreached audience? It could be argued that the path paved by Christian artist Lauren Daigle proved beyond a shadow of a doubt that Christian music does, in fact, sell as Daigle has been well received by secular and non-secular fans without prejudice. If it is indeed a conversion, what kind of reach can someone like Kanye West have to build the kingdom of God? With his influence of millions of fans worldwide, it could be argued that Kanye's Saul to Paul conversion may be a powerful conduit resulting in a revival for the Church. A Church that has been struggling to reach a generation of would-be believers.
To know the man that is Kanye West, you must know his history. As with any great testimony, many trials and tribulations have led up to a believer developing firm roots. Just before West entered and dominated the music scene in 2002, his faith would be tested by a near-fatal car accident. Kanye fell asleep at the wheel resulting in a head-on collision with an oncoming vehicle. This accident resulted in Kanye suffering from a shattered jaw, which had to be wired shut with surgery. It was during this trial that he recorded his breakthrough hit "Through the Wire." Fast forward to 2004, and we see West dropped his hit single, "Jesus Walks." In this song, West asks "God show me the way because the Devil trying to break me down" and proclaims, "I want to talk to God, but I'm afraid because we ain't spoke in so long."
Between these recordings, and throughout his songwriting career, West has flirted with Christian themes while also referencing extremely adult content. Content that you would never want young ears to hear so you would certainly avoid allowing your children to be witness to such vulgarity. To indicate that Kanye West's lyrics would fall within the anti-family entertainment screen of Timothy Plan would be an epic understatement. Bear in mind, this is the man that on live television during a fundraiser for Hurricane Katrina stated, "George Bush doesn't care about black people." A statement which only fueled the fires of what was already a contentious situation brewing in the African American community regarding their relationship with the Republican Party.
Overcoming Pornography Addiction
In spite of West's troubling past and the many missteps throughout his time in the public eye, Kanye is afforded grace as we all are after accepting Jesus as Lord. Kanye West bravely revealed this week that he had been privately suffering from the bondage of addiction to pornography. The secret torment from this addiction spanned back to age five when he, as a young boy, discovered his father's Playboy magazine. This turned into full-blown sex addiction by the time his mother died in 2007. This addiction, combined with Kanye's struggles with bipolar disorder in 2016, led him to Christ. West announced: "Now that I'm in the service of Christ, my job is to spread the gospel, to let people know what Jesus has done for me."
Interestingly enough, multiple big names in pop culture have come out against pornography in recent years. Terry Crews of Brooklyn Nine-Nine opened up about his life-destroying addiction to pornography back in 2014. Crews was quoted as saying of pornography that it "really, really messed up my life." He kept his habit a secret from everyone and eventually sought help through a rehabilitation program. He now spends time actively speaking against pornography and its impact on society. In 2017, comedian Chris Rock revealed in his stand up special that he was addicted to pornography. Rock confessed that his addiction to porn created a wedge between him and his now ex-wife. He went as far as to make a joke of his addiction, saying it was causing him to be 15 minutes late everywhere he went. Rock went to therapy to help him overcome his addiction, which led to infidelity and the loss of his marriage.
The Stage is Larger Than Any Pulpit
Back to West, this past weekend, he changed the landscape with his Christian rap/Gospel album. The album clocks in at just under 30 minutes, and there is power in his lyrics. Song titles such as "God Is," in which West sings about the "King of Kings, Lord of Lords, all the things He has in store. From the rich to the poor, all are welcome through the door." The lyrics on "Selah" he sings "They say the week start on Monday, but the strong start on Sunday. Won't be in bondage to any man John 8:33. We, the descendants of Abraham, Ye should be made free John 8:36. To whom the Son set free is free; indeed, He saved a wretch like me."
The stage that Kanye West now occupies is one that is larger than any preacher in any pulpit. As one of the best-selling musical artists of all time with over 140 million albums sold worldwide and the most awarded artists of all time with 21 Grammy awards. He was also voted as one of the most 100 most influential people in the world in 2005 and 2015 by Time Magazine. Now, a missionary to the lost in a world that is thirsting for Jesus. Is this conversion to Christianity real? Only time will tell, but for now, people that have never given Jesus the time of day are listening to an album that clearly proclaims "Jesus is King."
Many non-believers do not know or understand the power of the Gospel, but there are just as many Christians, unfortunately, who do not understand the transformative effect that Jesus can have on the lost. To personally know Jesus Christ as your Lord and Savior changes who you once were forever. That transformation begins, and a person can see beyond themselves. They begin to see the effect that can be had for the good of humanity by living a life for Jesus and Him alone. Christ brings healing and hope that nothing else on Earth can satisfy, not alcohol, sex, pornography, or any other sinful comfort. Accepting Christ does not mean instantaneous conversion where perfection is achieved, and the work is finished. You do not earn the "I am perfect" badge. Christians make mistakes, they sin. The hope we have comes from God's grace. We can find comfort in knowing we have been forgiven, and our desire to turn away from sin is obedience, which allows us to become better human beings.
When Kanye West was operating in the flesh, his choices were a reflection of his heart condition. By acknowledging Christ is Lord and sharing the Gospel, West has begun his Christian walk. The Timothy Plan family wants to offer congratulations to Kanye West on his newfound faith. We will be praying that Kanye West remains in the Word, surrounded by strong, Godly men and women that will disciple him well in the days to come.
At Timothy Plan, our mission is never to alienate or cast judgment. We do not operate from a place of hate. Timothy Plan screens out companies that fund, promote, and facilitate pornography and anti-family entertainment. We do this because Scripture teaches a way in which we should each live that honors the Creator. We are called to love our neighbor (all of our human neighbors) even when they sin or when we do not see eye to eye. Hating sin does not mean to hate the human—just the action of the sin and the hurt sin causes—both Christian and non-Christian.
"For the one who sows to his own flesh will from the flesh reap corruption, but the one who sows to the Spirit will from the Spirit reap eternal life. 9 And let us not grow weary of doing good, for in due season we will reap, if we do not give up." Galatian 6: 8,9

---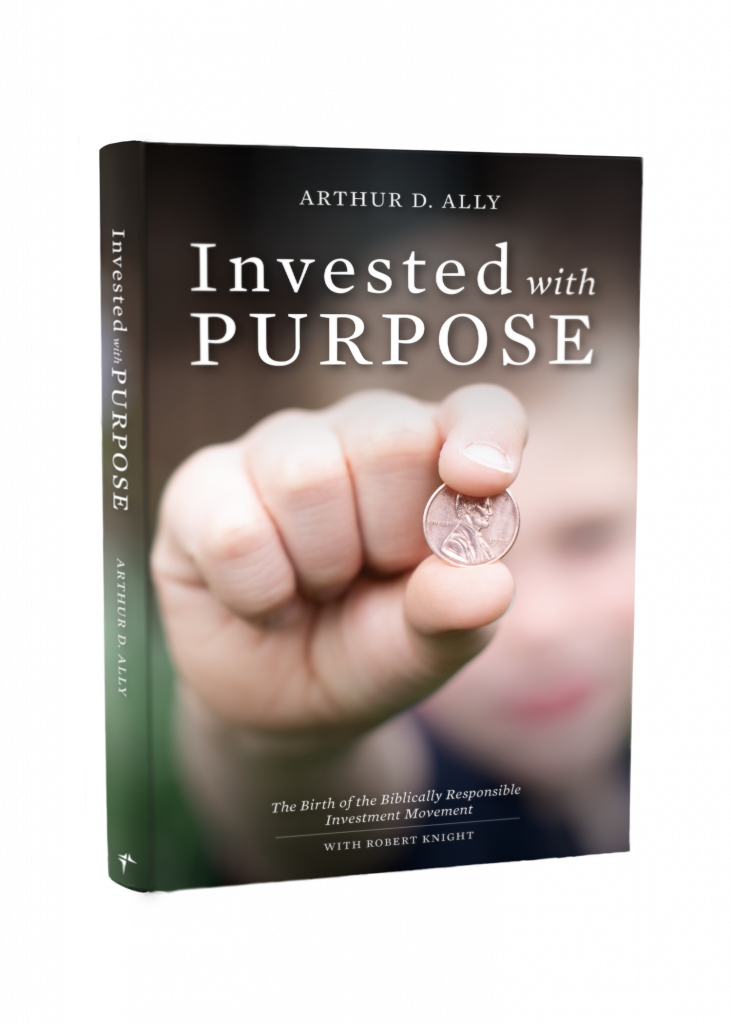 How much money is OK to have invested in abortion or pornography?
The Answer is simple. Not a Penny.
Invested with Purpose is the story of how one man's vision has led to a revolution: Biblically Responsible Investing.
Available on Amazon.
Published by Nehemiah Project, a ministry dedicated to building Kingdom businesses globally.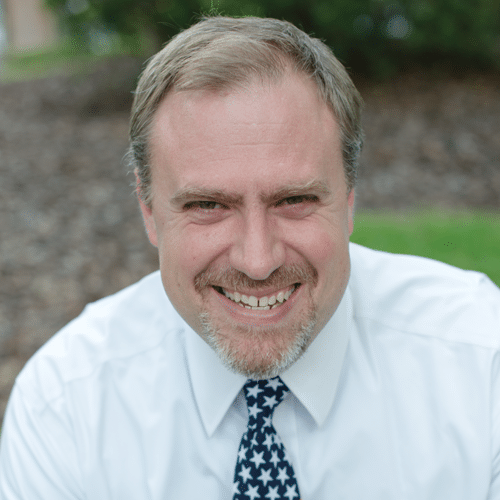 Vice President of Advisor Relations, brings more than 15 years of experience to the financial industry. Brian enjoys volunteering his time and serves on a number of boards including Christians Investment Forum (CIF), his neighborhood HOA, and is a candidate for deacon at his home church.  His interests are varied (and many) such as being a Foodie, music aficionado, and the number one fan of FSU sports, UCF and Redskins.